Edu Pace Education (Coaching Institute)
opp. PG College, Professor Colony, Una, Himachal Pradesh 174303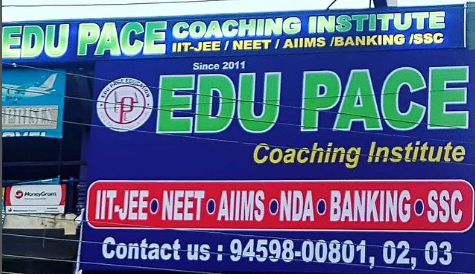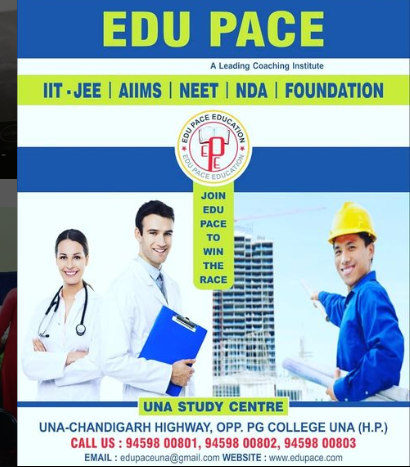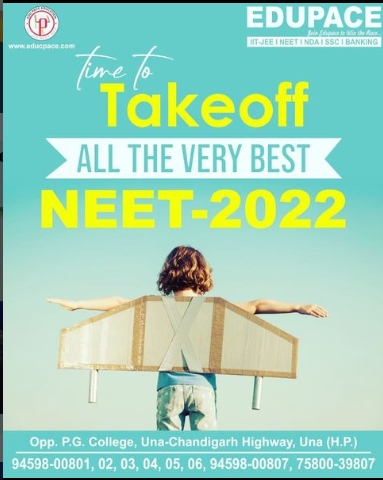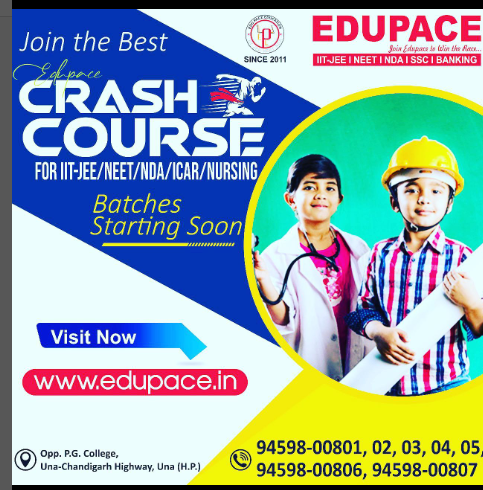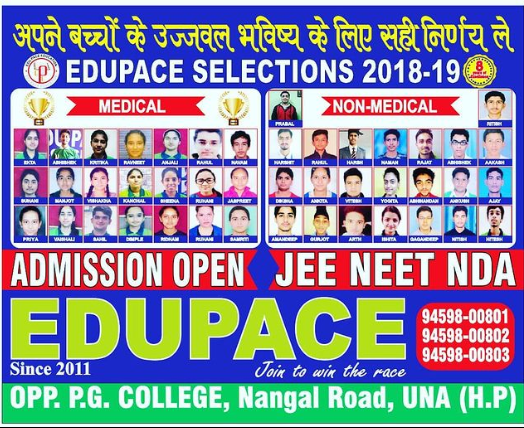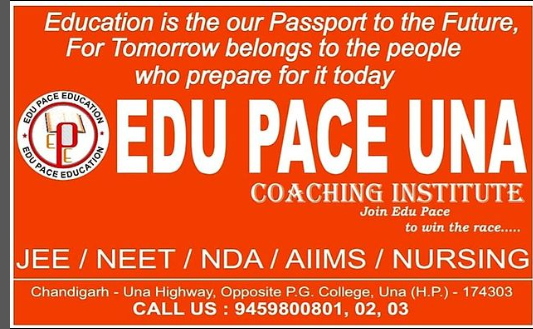 About Us
---
Abhinav Dhiman (Managing Director) and his team created Edu Pace Education in 2011 with the goal of giving engineering and medical students a platform to achieve their goals and enroll in the best engineering and medical institutes in India. The areas of tutoring that Edu Pace specializes in are AIIMS, NEET, JEE (Main and Advanced), NDA, and nursing. Edu Pace Education's goal is to offer IIT-JEE (engineering) and AIIMS/NEET (medical) aspirants "Quality Education." to establish a reputation as an effective coaching center for engineering and medical students wanting to advance society We work hard to give our students an effective learning environment.
Available Courses
---
AIIMS
IIT
IIT Main and Advance
IIT Physics
IIT-JAM Physics
IX & X School Exam+IIT-JEE/NEET
JEE
JEE ADVANCED CLASS 8 TO 12
JEE Main+Advance
JEE MAINS
NEET
NEET UG
Address:
opp. PG College, Professor Colony, Una, Himachal Pradesh 174303City: Una
State: Himachal Pradesh
Send Enquiry
---
Useful Information
---
Avoid any scams while paying directly in advance
Make payment via Western Union etc at your own risk.
You can accept and make payments from outside the country at your own risk.
Address Guru is not responsible for any transation or payments, shipping guarantee, seller or buyer protections.