EDUZONE CLASSES
175, Devli Road Devli bus stand, Khanpur Village, Khanpur, New Delhi, Delhi 110062
About Us
---
EDUZONE CLASSES is a vibrant, entrepreneurial, and expanding coaching dedicated to offering top-notch education with a focus on the growth of the character and values. It is a coeducational institution offers classes for students in grades 6 through 12 as well as IIT JEE, MEDICAL, OLYMPIAD, NTSE, and KVPY. Everyone wants to achieve something in today's fast-paced world, and if you're reading this, you undoubtedly want to push into IITs and pass the NEET or other competitive examinations like the KVPY, NTSE, Olympiad, etc. Opportunities are extremely few in this cutthroat industry relative to the number of aspirants following this road. Gaining a foothold in your training gives you an advantage over rest in today's competitive world. EDUZONE CLASSES is for you as a result.A group of recognised professors with years of classroom expertise makes up EDUZONE CLASSES. We have extensive experience in the educational field and are well aware of the system's shortcomings. The reason for this is that we have previously worked with prominent coaching organisations in India, which has allowed us to recognise both their weaknesses and their strengths.
EDUZONE CLASSES team and students' relentless effort, disciplined commitment, and love for their shared objective were key factors inEDUZONE CLASSESsuccess. EDUZONE CLASSES work to develop a relationship with the students and try to interact with them personally, which is very important for their improvement. We instruct them in order for them to succeed in any other competitive exams at the Class 10th and Class 12th board level. By preparing students to achieve good results on a variety of competitive tests, we hope to build a solid foundation for future academic success. We also promote involvement in local, national, and international events like IRIS (Science Fair), workshops, conferences, and seminars.
Available Courses
---
CLASS IX & X
Class VIII all Subjects
Class XI - XII
CLASS XI & XII (COMMERCE)
CLASS XI & XII (SCIENCE)
IIT
IIT Main and Advance
IIT Physics
IIT-JAM Physics
NEET
NEET PG
NEET UG
Mock Test
---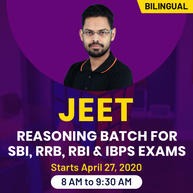 Uttarakhand Group A Mock Test Paper 2022
No. of Papers: 10
No. of Questions: 100
Rs.299 Rs 499
40% OFF
Buy Now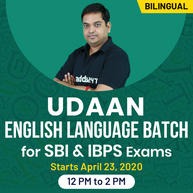 Uttarakhand Group B Mock Test Paper 2022
No. of Papers: 10
No. of Questions: 100
Rs.399 Rs 499
20% OFF
Buy Now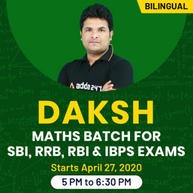 Uttarakhand Group C Mock Test Paper 2022
No. of Papers: 10
No. of Questions: 100
Rs.250 Rs 499
50% OFF
Buy Now
Address:
175, Devli Road Devli bus stand, Khanpur Village, Khanpur, New Delhi, Delhi 110062 City: New Delhi
State: Delhi
Useful Information
---
Avoid any scams while paying directly in advance
Make payment via Western Union etc at your own risk.
You can accept and make payments from outside the country at your own risk.
Address Guru is not responsible for any transation or payments, shipping guarantee, seller or buyer protections.