Minerva Study Circle Bilaspur
Head Office, W No 6, Bajoha P.O & Teh Ghumarwin Dist, Bilaspur, (HP), Ghumarwin, Himachal Pradesh 174021
About Us
---
Minerva Study Circle was founded in 2014 in Ghumarwin, District Bilaspur, Himachal Pradesh, with the support and direction of Sh. Parvesh Chandel and the outstanding oversight of Sh. Rakesh Chandel is both a well-known leader in the fields of education and social concerns. With the catchphrase "Academy to Train Young Minds" and the tagline "Gateway to Esteemed Engineering, Medical & Research Institutions," the Minerva Study Circle has been on a mission to provide both qualitative and quantitative coaching to help aspirants reach their specific career goals within the allotted time frame. With the goal of transforming ideas into actions, possibilities into competitive advantages on a worldwide scale, capabilities into successful careers, and aspirations into reality, Minerva Study Circle was established in Ghumarwin and Bilaspur. Because of this, in just four years of its unrelenting drive for success, it has helped more than 26 students pursue careers as MBBS doctors, and more than 52 people have enrolled in IITs and NITs to pursue careers as engineers, researchers, and/or technocrats, and more than 56 of its students are pursuing their respective course studies at numerous other prestigious institutions throughout the country. The cherry on top of last year's cake was when one of its students passed the famous "Kishore Vaigyanik Protsahan Yojana," (KVPY), a test administered by India's No. 1 university.
Available Courses
---
HM-JEE entrance exams
IX & X School Exam+IIT-JEE/NEET
JEE ADVANCE
JEE ADVANCED
JEE ADVANCED CLASS 8 TO 12
JEE Main+Advance
JEE MAINS
JEE/ENGINEERING
jee/engineering
NDA
NEET
Mock Test
---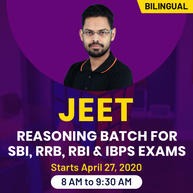 Uttarakhand Group A Mock Test Paper 2022
No. of Papers: 10
No. of Questions: 100
Rs.299 Rs 499
40% OFF
Buy Now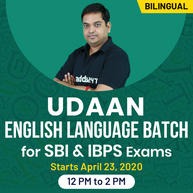 Uttarakhand Group B Mock Test Paper 2022
No. of Papers: 10
No. of Questions: 100
Rs.399 Rs 499
20% OFF
Buy Now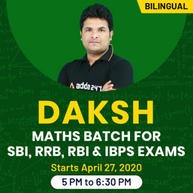 Uttarakhand Group C Mock Test Paper 2022
No. of Papers: 10
No. of Questions: 100
Rs.250 Rs 499
50% OFF
Buy Now
Address:
Head Office, W No 6, Bajoha P.O & Teh Ghumarwin Dist, Bilaspur, (HP), Ghumarwin, Himachal Pradesh 174021 City: Bilaspur
State: Himachal Pradesh
Useful Information
---
Avoid any scams while paying directly in advance
Make payment via Western Union etc at your own risk.
You can accept and make payments from outside the country at your own risk.
Address Guru is not responsible for any transation or payments, shipping guarantee, seller or buyer protections.