PIONEER ACADEMY (HEAD OFFICE)
Rohtak Rd, above ALLAHABAD BANK + INDIAN BANK, opposite METRO PILLAR NO. 375, Ashok Mohalla, Nangloi Jat, Nangloi, Delhi, 110041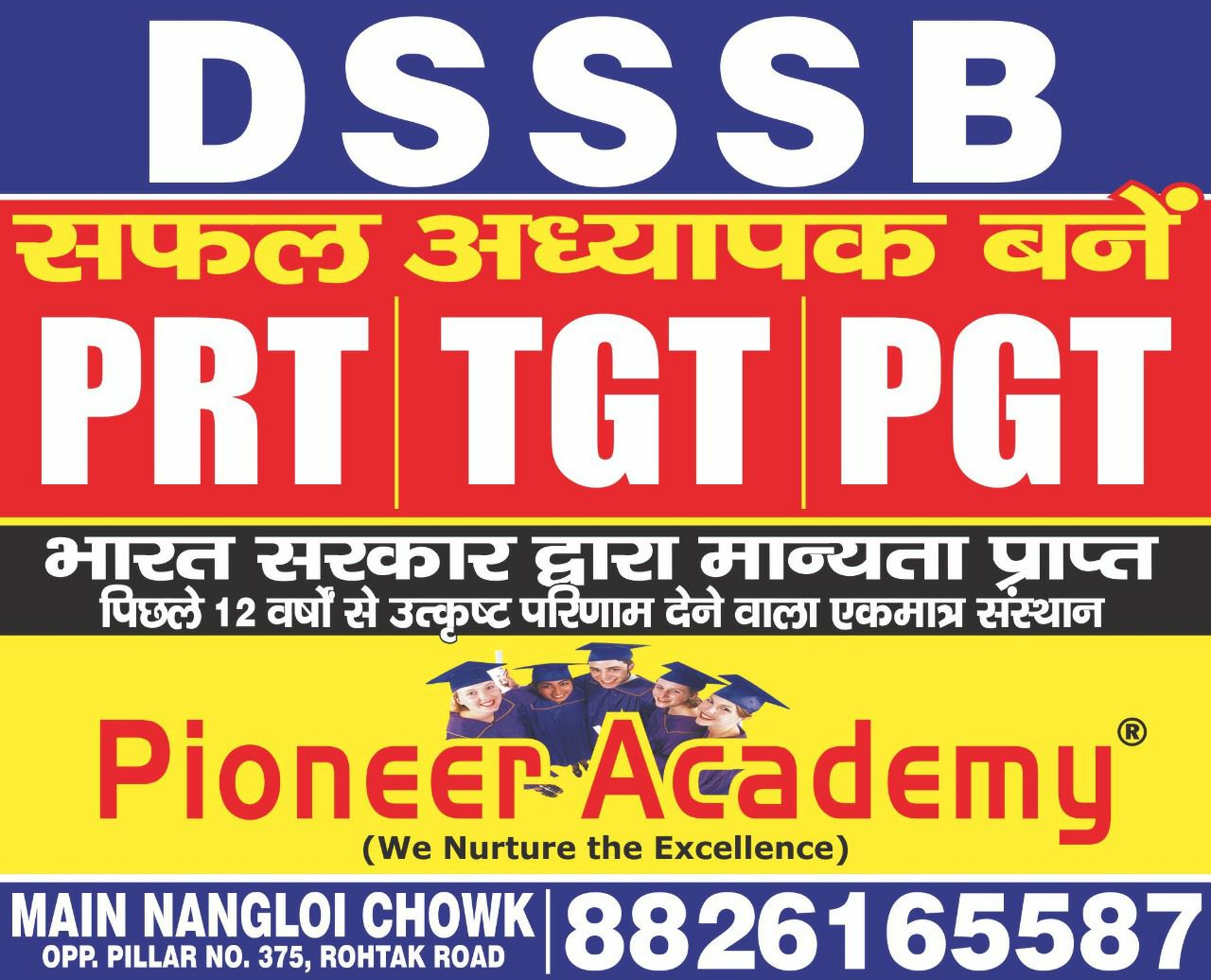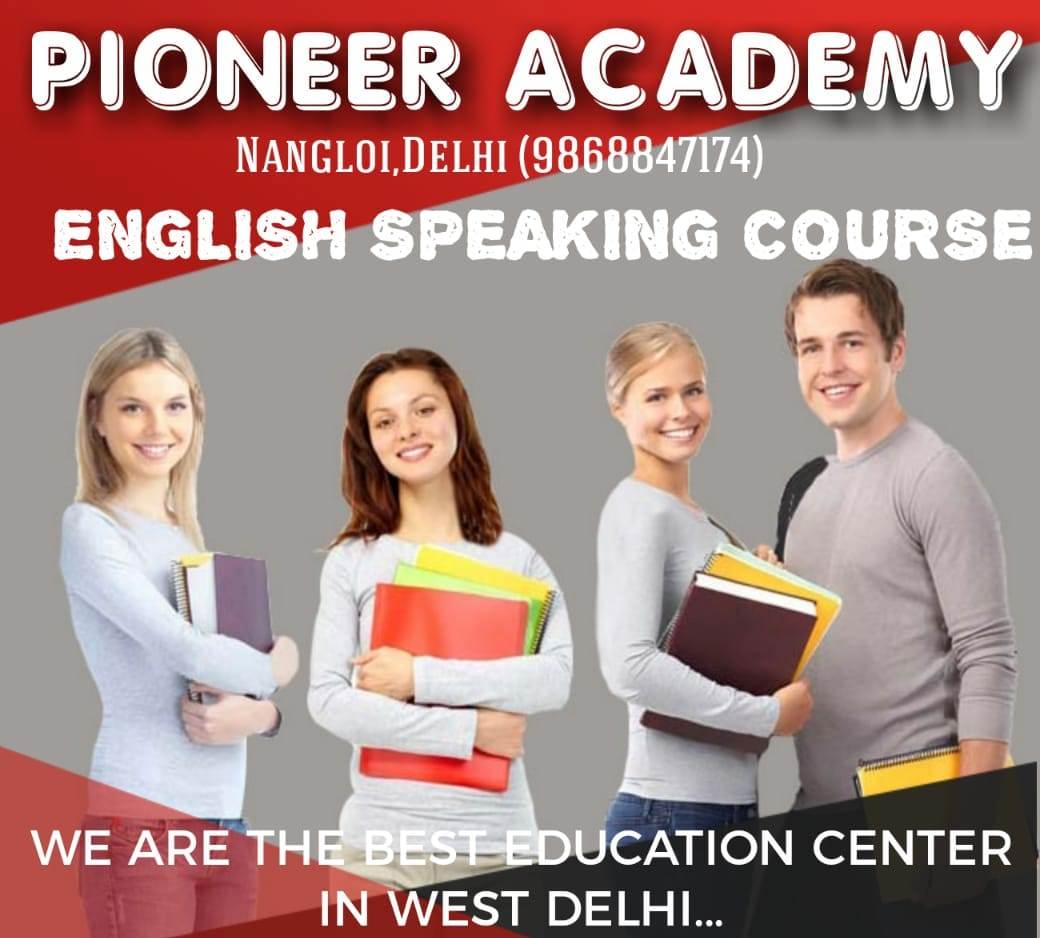 About Us
---
Pioneer Academy (Head Office) offers preparation for entrance exams and competitive examinations for government services. As an example, consider SSC, DSSSB, banks, railroads, police services, state services, UPSC(CSAT), central schools, the armed forces, the navy, and paramilitary forces. Pioneer Academy, founded in 2006, is a facility run by Mrs. Madhu Pioneer, director, and Mr. Jitender Pioneer, founder, both of whom are retired from the Ministry of Home Affairs and have more than 20 years of combined experience working with the Paramilitary Force and 30 years of teaching experience, respectively.One of the most reputable institutions aiming to make students' aspirations come true is Pioneer Academy. It offers preparation for all competitive exams, including those for SSC, UPSC, DSSSB, RAILWAY, BANKS, DELHI POLICE, ARMY, AIR FORCE, NAVY, ENTRANCE TEST, CUET, and CTET, as well as all state and central government services. Our commitment and professionalism are absolutely exceptional, and our commitment to excellence in the workplace motivates us. Teachers at Pioneer Academy are a great asset to the organisation. They provide outstanding support and dedication to this organisation. With every minute of hard effort, students strive to increase our pride in them and give the institution fresh life.Pioneer Academy aspires to collaborate more effectively for the benefit of the future of the New Generation. With top-notch and cutting-edge teaching and learning techniques, we hope to give a rich, diversified, and challenging education. Celebrate accomplishments, encourage a "can do" mentality, and motivate everyone to do their best. We encourage our pupils' personal growth, social responsibility, and sense of self-worth. The Pioneer Academy price schedule offers the Best Education Quality at the Lowest Price. Pioneer has a glorious history of candidates that were successful. Pioneer Academy is managed by experienced educators rather than businessmen. Students who enrol in Pioneer Academy feel that they are SECOND TO NONE.
Available Courses
---
Airforce
Army
bank
bank
BANK PO
Bank SBI-PO
Banking
Banking Law
DSSSB
DSSSB Staff Nurse
Navy
Physical Preparation for BSF/ Rajasthan Police/Army/BSF
Police
POLICE
Railway Loco Pilot
RAILWAYS
SSC
SSC CGL
SSC CHSL
SSC CPO
SSC FCI
SSC GD
SSC JE
SSC JE
SSC LDC
SSC MTS
SSC Multitasking
SSC Stenographer
SSC-CGL
SSC-CHSL
SSC-CPO
SSC-GD
SSC-GD
SSC-MTS
SSC-TECH
SSGPGI
STATE AE
STATE ENTRANCE EXAM
State level PSUs Job
State PSC
UPSC
UPSC
Address:
Rohtak Rd, above ALLAHABAD BANK + INDIAN BANK, opposite METRO PILLAR NO. 375, Ashok Mohalla, Nangloi Jat, Nangloi, Delhi, 110041City: New Delhi
State: Delhi
Send Enquiry
---
Useful Information
---
Avoid any scams while paying directly in advance
Make payment via Western Union etc at your own risk.
You can accept and make payments from outside the country at your own risk.
Address Guru is not responsible for any transation or payments, shipping guarantee, seller or buyer protections.