SAPIENS IAS Delhi
near, 17a/44 3rd Floor Metro Pillar Number 99, Metro Station and, WEA, Karol Bagh, New Delhi, Delhi 110005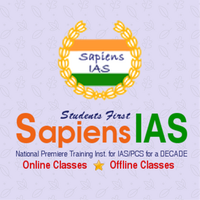 About Us
---
Under the direction of MR. Pradip Sarkar, Sapiens IAS, a 15-year-old coaching facility for the UPSC (IAS) exams, offers instruction for the optional subjects of zoology and anthropology with a set of standardised values. The best online anthropology classes and zoology classes in India are offered by Sapiens IAS. The country's top centre for civil service preparation is Sapiens IAS. Anthropology optional coaching and zoology optional coaching lessons are its two main areas of expertise. Mr. Pradip Sarkar founded the institute in 2007, and since then it has witnessed successful exponential growth toward the horizon and has turned into the reason for success for thousands of pupils. He has been dedicating himself to guiding students who are studying for the IAS, IPS, and IFS exams with passion and tenacity. Sapiens IAS,optional coaching classes in zoology and anthropology provide a lively, engaging learning environment that involves the students in the process.With Sapiens IAS, "online coaching for zoology optional" and "online coaching for anthropology for UPSC," Sapiens IAS, don't just believe in giving applicants test preparation advice; we also believe in offering the best teaching approach. Sapiens IAS,test series seeks to give candidates a taste of the exam setting so they are more equipped for the actual challenge. Sapiens IAS,offline and online Anthropology and Zoology test series helps candidates prepare more effectively overall and instils a sense of confidence and accomplishment in them.
Available Courses
---
Civil Services
IAS
IFS
IPS
Mock Test
---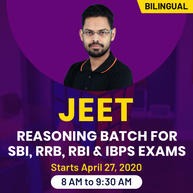 Uttarakhand Group A Mock Test Paper 2022
No. of Papers: 10
No. of Questions: 100
Rs.299 Rs 499
40% OFF
Buy Now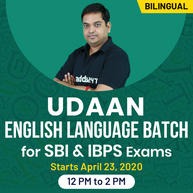 Uttarakhand Group B Mock Test Paper 2022
No. of Papers: 10
No. of Questions: 100
Rs.399 Rs 499
20% OFF
Buy Now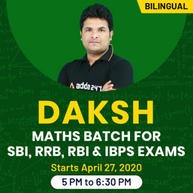 Uttarakhand Group C Mock Test Paper 2022
No. of Papers: 10
No. of Questions: 100
Rs.250 Rs 499
50% OFF
Buy Now
Address:
near, 17a/44 3rd Floor Metro Pillar Number 99, Metro Station and, WEA, Karol Bagh, New Delhi, Delhi 110005 City: Karol Bagh
State: Delhi
Useful Information
---
Avoid any scams while paying directly in advance
Make payment via Western Union etc at your own risk.
You can accept and make payments from outside the country at your own risk.
Address Guru is not responsible for any transation or payments, shipping guarantee, seller or buyer protections.