S.S. BHARTI INSTITUTE
Sabji Mandi Rd, Block D2, Milap Nagar, Uttam Nagar, Delhi, 110066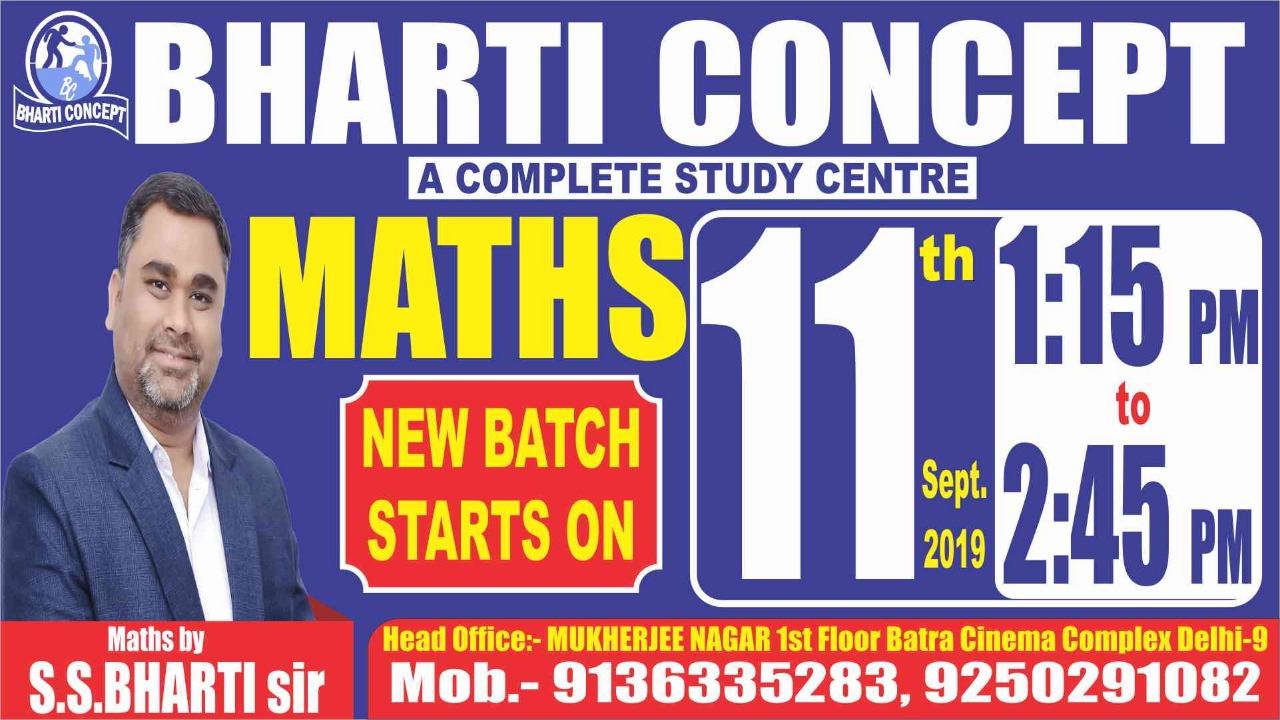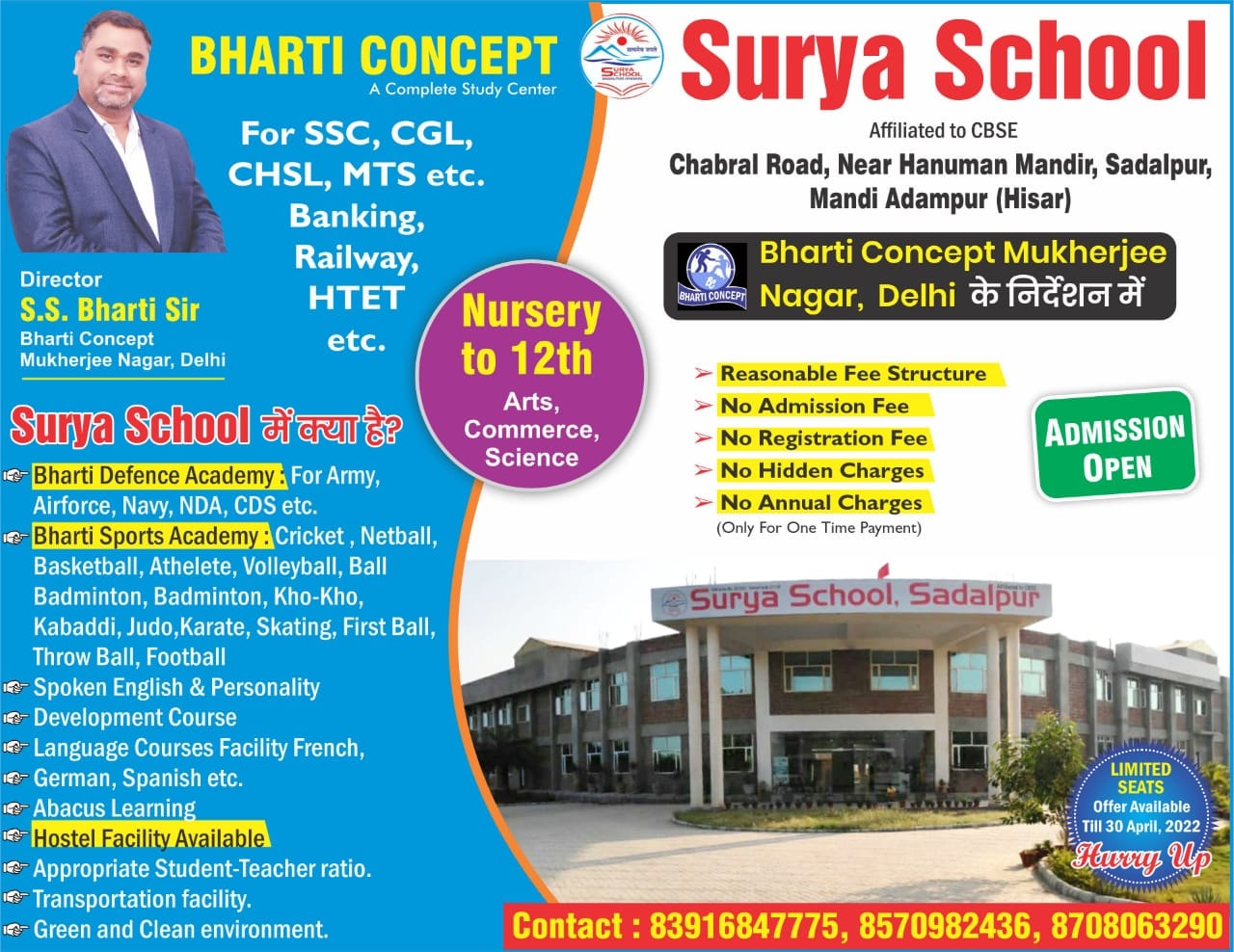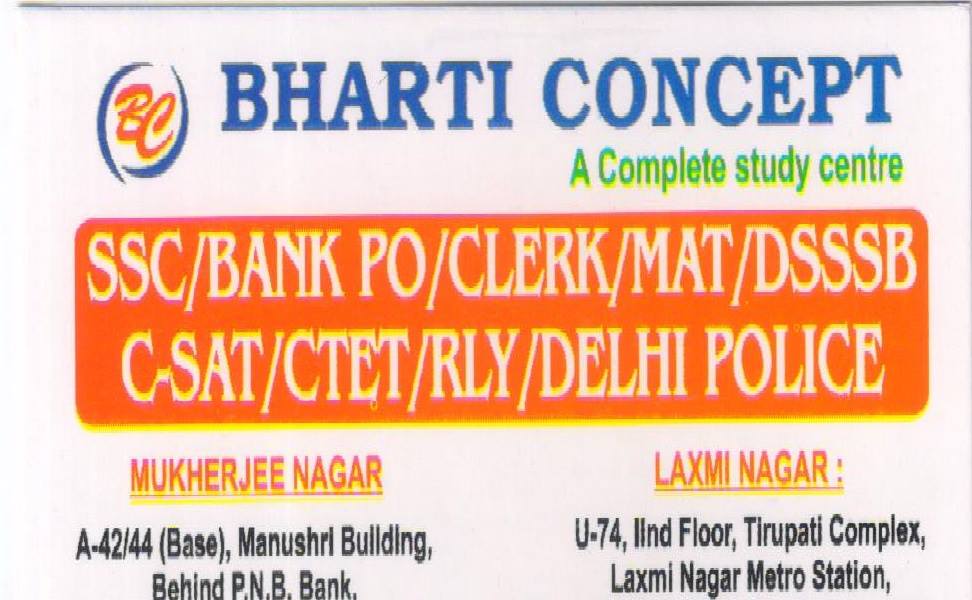 About Us
---
In its growing path, Bharti Concept has advanced significantly and grown in numerous ways. Since Bharti Concept's foundation was established in the year 2000, Bharti Concept have been on a mission to support you in realising your dreams. In Delhi and the north of India, Bharti Concept are well-known for providing top-notch mathematics instruction for all government jobs.More than 20,000 students have received our assistance over the past 15 years in order to land their ideal government job in a variety of exams, including SSC CGL, BANK PO/CLERK, CSAT, Railways, Delh Police, C.P.O. (S.I), MBA, DSSSB, PCS, and others.Because the level of competition for all competitive examinations is increasing daily. Candidates must have fundamental to advanced mathematical knowledge in order to sit for these tests. at Bharti Concept start with the most fundamental idea of the subject and work our way up to the more complex ideas, which helps candidates answer the trickiest questions in the allotted time.Bharti Concepte are particularly renowned for enhancing kids who have had a poor experience with mathematics. To get around this, Bharti Concept give students self-assurance-boosting conceptions of the subjects so they can complete exercises with ease. The bharti concept's mantra, which increases students' feelings of competence and motivation, is an increase in confidence and the development of fundamental concepts.
Available Courses
---
Bank SBI-PO
Banking
Banking Law
GS/CSAT
Railway Loco Pilot
RAILWAYS
SSC
SSC
SSC
SSC CGL
SSC CHSL
SSC CPO
SSC FCI
SSC GD
SSC JE
SSC JE
SSC LDC
SSC MTS
SSC Multitasking
SSC Stenographer
SSC-CGL
SSC-CHSL
SSC-CPO
SSC-GD
SSC-MTS
SSC-TECH
Mock Test
---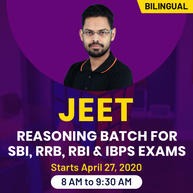 Uttarakhand Group A Mock Test Paper 2022
No. of Papers: 10
No. of Questions: 100
Rs.299 Rs 499
40% OFF
Buy Now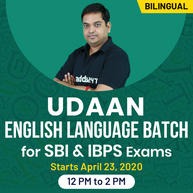 Uttarakhand Group B Mock Test Paper 2022
No. of Papers: 10
No. of Questions: 100
Rs.399 Rs 499
20% OFF
Buy Now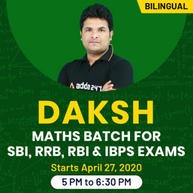 Uttarakhand Group C Mock Test Paper 2022
No. of Papers: 10
No. of Questions: 100
Rs.250 Rs 499
50% OFF
Buy Now
Address:
Sabji Mandi Rd, Block D2, Milap Nagar, Uttam Nagar, Delhi, 110066 City: New Delhi
State: Delhi
Useful Information
---
Avoid any scams while paying directly in advance
Make payment via Western Union etc at your own risk.
You can accept and make payments from outside the country at your own risk.
Address Guru is not responsible for any transation or payments, shipping guarantee, seller or buyer protections.