Swastik coaching classes
106/6 Lowe Samkhter Mandi Himachal Pradesh, Himachal Pradesh 175001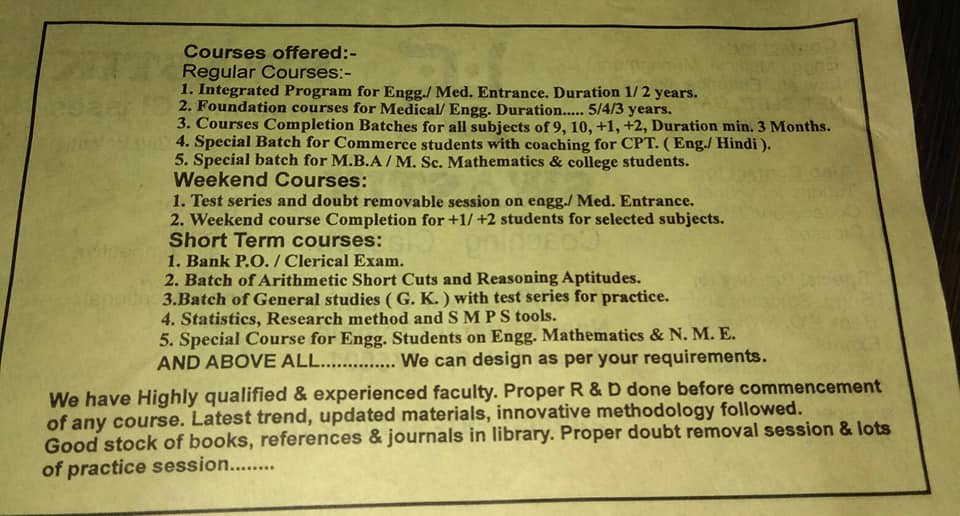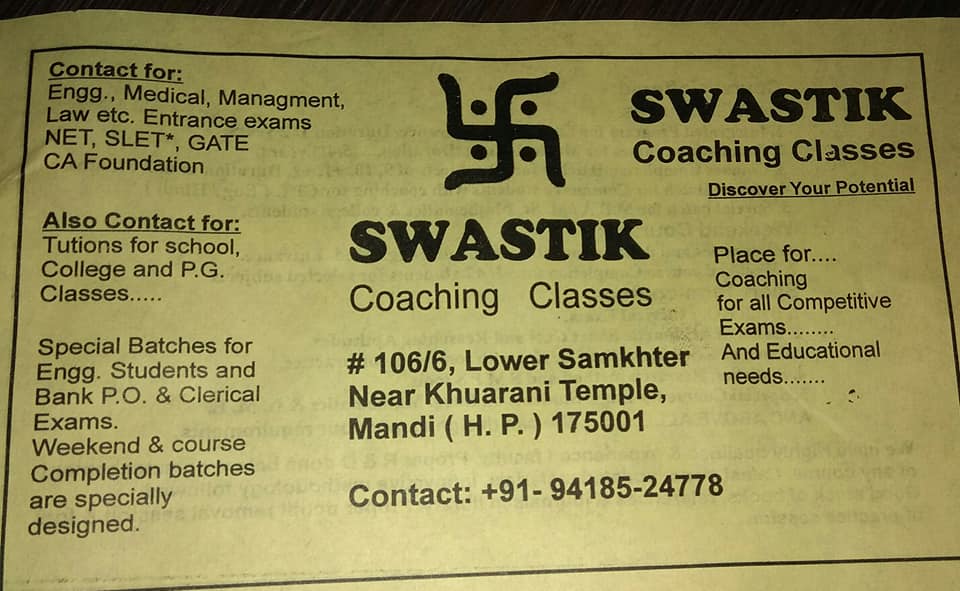 About Us
---
Swastik Coaching Programs Mandi was founded in April 2015 and is quickly becoming one of the greatest institutes in the region. Swastik Coaching Classes strives for and endorses excellence in all aspects of its teaching while maintaining and strengthening its standing as a quality institution to benefit national and regional communities via the results of its students.
Facilities
Tests on a regular basis
Doubt Elimination Sessions
Library with Wi-Fi, Limited Student Batch, and Flexible Timings Progress The Candidate's Chart
Vision
To generate high-quality human and knowledge resources in our core areas of expertise and in emerging areas in order to make a valuable contribution to the nation's social and economic development, as well as to organise efforts for the identification, monitoring, and control of objective quality attributes in order to continuously improve academic processes, infrastructure, and ambiance.
Available Courses
---
CA
Engineering Entrance Exam
GATE
Law
Lawyer Entrance
Management
Medical Entrance Exam
NET
SLET
Address:
106/6 Lowe Samkhter Mandi Himachal Pradesh, Himachal Pradesh 175001City: Mandi
State: Himachal Pradesh
Send Enquiry
---
Useful Information
---
Avoid any scams while paying directly in advance
Make payment via Western Union etc at your own risk.
You can accept and make payments from outside the country at your own risk.
Address Guru is not responsible for any transation or payments, shipping guarantee, seller or buyer protections.