Aagmik Senior Secondary School
Mohal Rd, Mohal, Himachal Pradesh 175126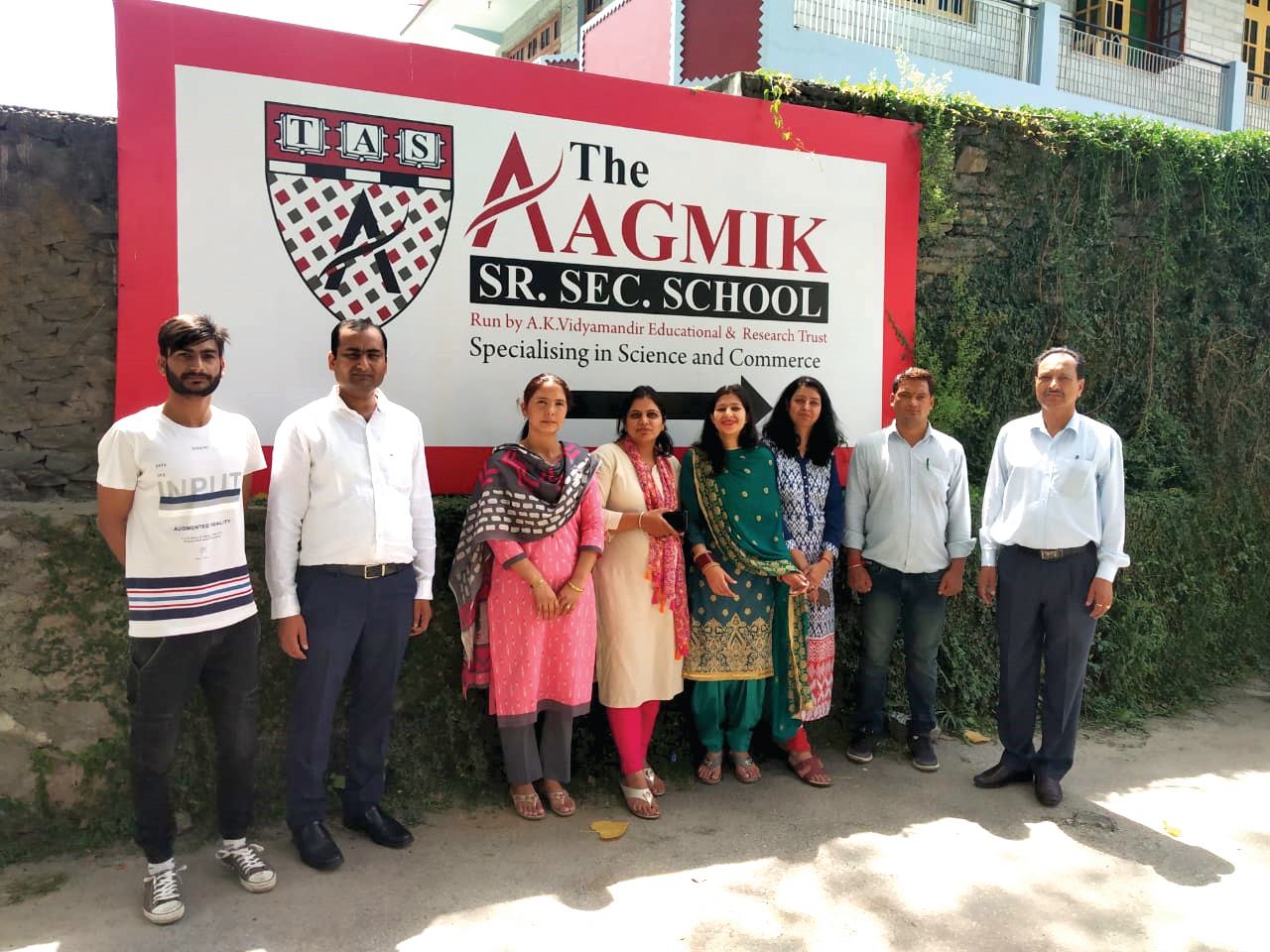 About Us
---
Aagmik Senior Sec. School is the top school in Kullu, and it fosters an environment in which intelligence thrives and potential becomes performance.
Personal attention to each student is at the heart of our concept. Personal attention, sympathetic personnel, and sensitivity to even the most little needs of students all contribute to a good academic environment. At AAGMIK, sports and extra-curricular activities are balanced in such a manner that they contribute to the creation of a positively charged, stress-free atmosphere in which to achieve academically. The ultimate goal of AAGMIK is to help students develop their careers based on their interests and talents.The expert academic team from throughout India, primarily IITians, NITians, Post Graduates, and Doctors, is comprised of extremely committed and devoted professionals of the highest standard. Aside from NCERT for board examinations, our R&D team in Chandigarh has created some of the best study materials that incorporate the most recent trends in various Competitive Exams. AAGMIK takes a comprehensive approach to education, thus there is no need for tutoring or coaching. AAGMIK is a platform where value education coexists with formal education. At AAGMIK, teach students in such a way that they are prepared for global jobs while also being able to live their life in an honest, ethical, and true manner.
Available Courses
---
CLAT
HM-JEE entrance exams
IX & X School Exam+IIT-JEE/NEET
IX, X, XI, XI ISocial Science/Studies Science, Biology,Physics Chemistry and Maths
JEE ADVANCED
JEE ADVANCED CLASS 8 TO 12
JEE Main+Advance
JEE MAINS
JEE/ENGINEERING
NDA
NEET
NEET UG
Address:
Mohal Rd, Mohal, Himachal Pradesh 175126City: Kullu
State: Himachal Pradesh
Send Enquiry
---
Useful Information
---
Avoid any scams while paying directly in advance
Make payment via Western Union etc at your own risk.
You can accept and make payments from outside the country at your own risk.
Address Guru is not responsible for any transation or payments, shipping guarantee, seller or buyer protections.