Delhi Academy of Medical Sciences
4B, 3rd Floor, Grover Chamber, Near Metro Station, Pusa Rd, Karol Bagh, New Delhi, Delhi 110005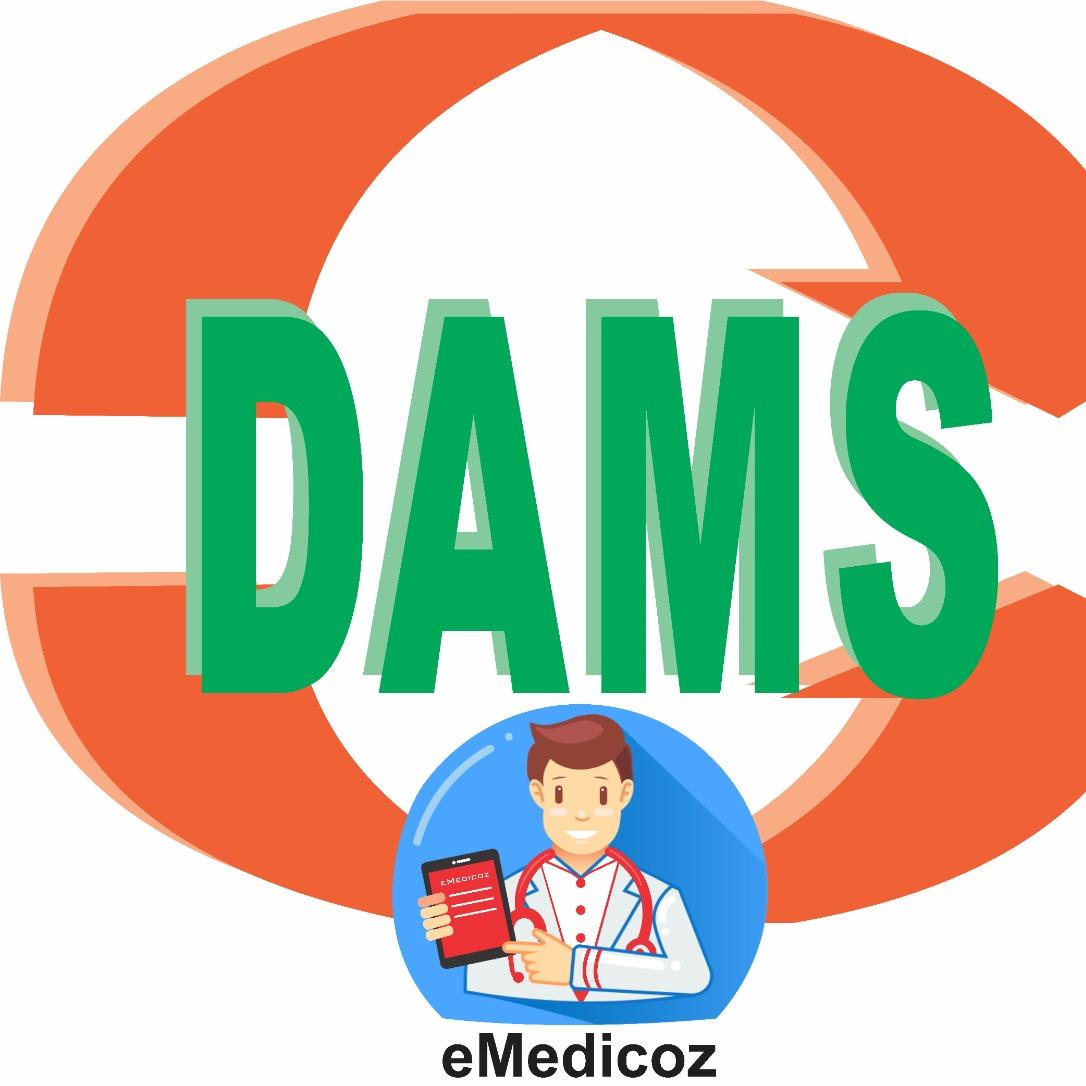 About Us
---
DAMS (Delhi Academy of Medical Sciences) has held a top spot among Indian colleges for postgraduate medical and dentistry test preparation since 1999. Over half a million doctors and medical students have studied with DAMS, which has been offering India's best preparation for the Medical Entrance Exam for over 20 years. The Delhi Academy of Medical Sciences (DAMS) has been a well-known name in the field of Postgraduate Medical Entrance Education for almost 20 years. Today, DAMS is known for its amazing foresight, unrivalled knowledge, and natural wisdom under the leadership of Dr. Sumer Sethi, a radiologist and former AIPG/AIIMS topper. The top-ranked coaching facility for the PG medical entrance exams for NEET PG Pattern, AIIMS, PGI, UPSC, DNB, and MCI is DAMS (Delhi Academy of Medical Sciences). Dr. Sumer Sethi, a prominent radiologist and former top student at AIPG and AIIMS, is the director of DAMS, which provides specialised courses developed by experts in their fields. DAMS (Delhi Academy of Medical Sciences) pledges to provide the best tutoring for the NEET PG Pattern, AIIMS PG entrance, and PGI Chandigarh with institution-wide dedication. The most well-liked programme for PG entrance examinations, eMedicoz, which contains features like DAMS Q-Bank, Test series, and DAMS DECKS, is accessible to members of DAMS.The institute wants to give students the motivation they need to succeed in the post-graduate entrance exams as well as to impart specific knowledge and strengthen their foundation for PG Medical Entrance. at DAMS have developed scientific teaching and assessment methods to help students understand the material and tap into their potential. The South Asia E-Health Summit Award 2014 was given to DAMS for excellence in medical education. Professor Vaidyanathan Balasubramanyam of St. John's Medical College in Bengaluru, an expert in e-learning, presented the prize to Dr. Sumer Sethi, director of Delhi Academy of Medical Science Pvt. Ltd.
Available Courses
---
AIIMS
NEET
NEET UG
PGI
UPSC
DNB
MCI screening
Address:
4B, 3rd Floor, Grover Chamber, Near Metro Station, Pusa Rd, Karol Bagh, New Delhi, Delhi 110005City: Karol Bagh
State: Delhi
Send Enquiry
---
Useful Information
---
Avoid any scams while paying directly in advance
Make payment via Western Union etc at your own risk.
You can accept and make payments from outside the country at your own risk.
Address Guru is not responsible for any transation or payments, shipping guarantee, seller or buyer protections.