BIIT TECHNOLOGY
Metro Pillar Number 33, computer institute opp.metro, A-115 , first floor , near panna sweat, Vikas Marg, Laxmi Nagar, Shakarpur, Delhi, 110092
About Us
---
Since 2010 when the doors of the BIIT (Brahmanand Institute of Information & Technology) training centre first opened, BIIT have been assisting students from all over India and the globe in developing technological skills. Since the institution's beginning, institute faculty members have worked hard to give students the greatest experience possible; as a result, many students have rated it as one of the top software training facilities in Laxmi Nagar, Delhi. Laxmi Nagar in East Delhi is known as having the best computer and IT training facilities. Beyond certification programmes, BIIT can provide more! BIIT offer friendly, contemporary classrooms, free Wi-Fi, a computer-equipped student area, and individualised services to help each student before and during their time with them.To advance in both the professional and academic spheres of life, it is crucial to have solid technical knowledge, thus BIIT want to make sure that institute students reach their full potential. It would be a rewarding and memorable experience to study at BIIT. In Laxmi Nagar, Delhi, BIIT is the top training facility for Tally & Accounting, Digital Marketing, and Basic Computer Programming. The instructors at BIIT are certified and experienced professionals who hold degrees and certificates recognised by the appropriate programming bodies, making them the top digital marketing training centre in Laxmi Nagar. What distinguishes them from competitors is that institute faculties have both teaching and industrial experience. Many of institute professors have experience teaching in both institutions and businesses, and they bring a lot of knowledge to the classroom at BIIT to make sure that students' time with them is instructive, interesting, and gratifying. In Laxmi Nagar, Delhi, BIIT is the best institution for computer diploma programmes, computer certification programmes, and IT training solutions. In Laxmi Nagar, Delhi, BIIT is regarded as the top training facility for professionals in the fields of hardware and networking, programming languages, C, C++, Java, Python, PHP, short-term computer courses, computer diploma courses, computer certification, and IT training solutions. institute programmes are developed to make sure that those crucial elements of developing technical skills are covered. institute Academic Department develops the course material while adhering to each program's industrial aim, and everything is approved by the appropriate statutory organisations. As a result, BIIT is the top-ranked provider of software training courses in Laxmi Nagar and the best IT training solution provider in East Delhi.
Available Courses
---
C
C++
Java Web application development
Javascript
php
Python
Short Term Computer courses
Hardware & Networking professional training
Programming languages training
Mock Test
---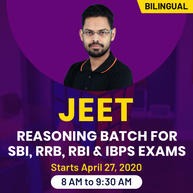 Uttarakhand Group A Mock Test Paper 2022
No. of Papers: 10
No. of Questions: 100
Rs.299 Rs 499
40% OFF
Buy Now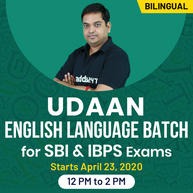 Uttarakhand Group B Mock Test Paper 2022
No. of Papers: 10
No. of Questions: 100
Rs.399 Rs 499
20% OFF
Buy Now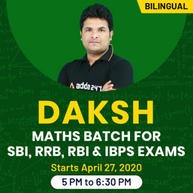 Uttarakhand Group C Mock Test Paper 2022
No. of Papers: 10
No. of Questions: 100
Rs.250 Rs 499
50% OFF
Buy Now
Address:
Metro Pillar Number 33, computer institute opp.metro, A-115 , first floor , near panna sweat, Vikas Marg, Laxmi Nagar, Shakarpur, Delhi, 110092 City: New Delhi
State: Delhi
Useful Information
---
Avoid any scams while paying directly in advance
Make payment via Western Union etc at your own risk.
You can accept and make payments from outside the country at your own risk.
Address Guru is not responsible for any transation or payments, shipping guarantee, seller or buyer protections.