YVS NEET | IIT-JEE INSTITUTE
U-182, 2nd Floor, Upadhyay Block Shakarpur, Near Laxmi Nagar Metro Station Gate, Street Number 4, New Delhi, Delhi 110092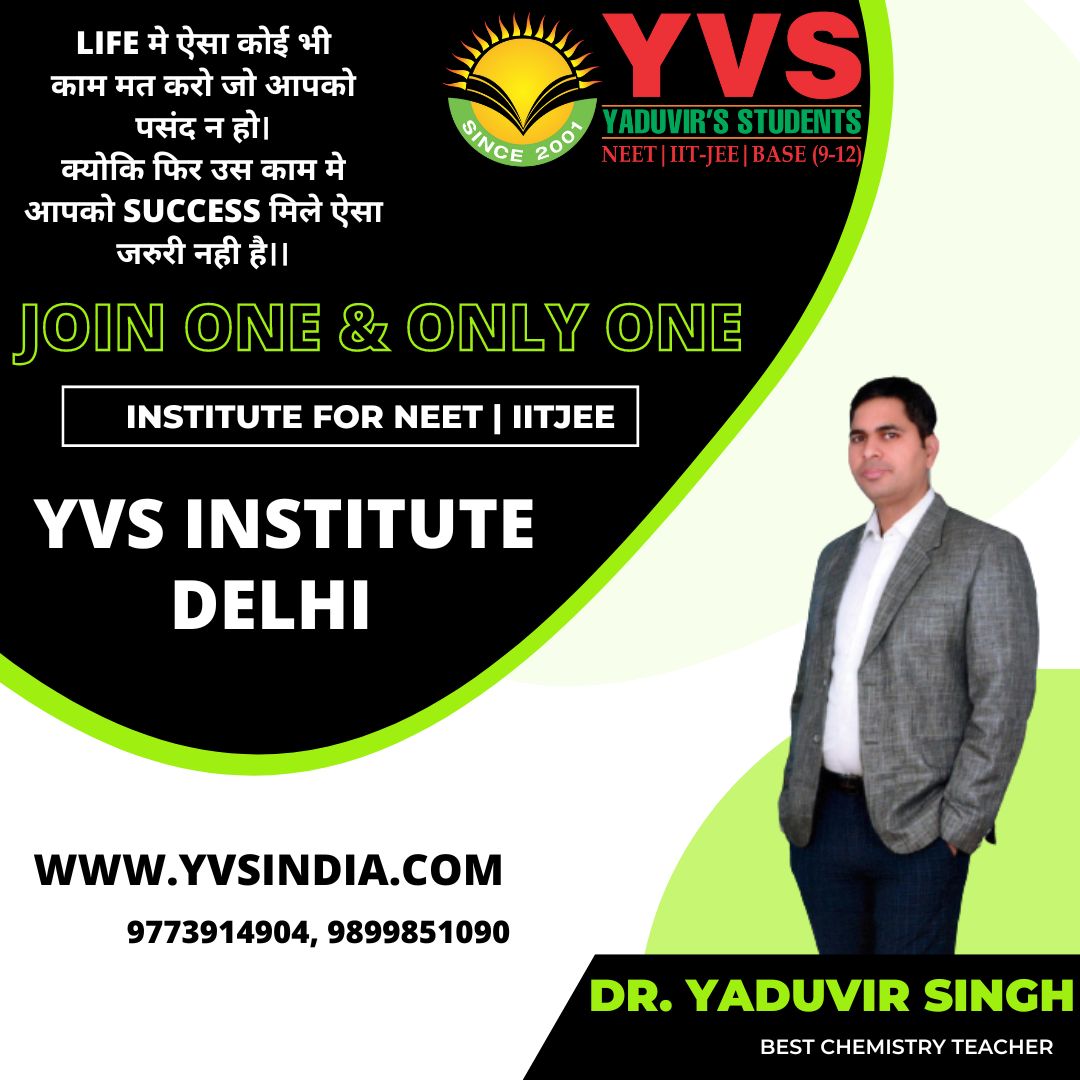 About Us
---
The coaching industry has known about YVS INSTITUTE for 21 years, but what makes us unique is that instead of developing more branches, YVS INSTITUTE concentrated on providing the greatest results. In addition to working hard with excellent students, YVS INSTITUTE also assisted mediocre students improve their performance by giving them individualised attention. Depending on the students' abilities, YVS INSTITUTE teach them at various levels, from fundamentals to advanced. Every year, Yaduvir Sir and his team work tirelessly to provide students with the greatest outcomes in India by using a variety of strategies and motivating techniques.The academic programmes at YVS have been created to provide students with a comprehensive education in order to guarantee their success. These courses aid students in honing their fundamental abilities to the point where they can continue to profit from them throughout their life. YVS INSTITUTE urge students to understand material thoroughly so that YVS INSTITUTE can discover the best uses for the knowledge YVS INSTITUTE have gathered.YVS INSTITUTE professors make use of a variety of strategies that maximise the benefits of the knowledge YVS INSTITUTE have learned.YVS INSTITUTE professors use a variety of teaching techniques to make learning an enjoyable activity that finally leads to innovation. YVS INSTITUTE place a strong emphasis on individual efforts because they are what actually pave the route for success.Here, YVS INSTITUTE focus on the fundamentals, althoughYVS INSTITUTE definition of "foundation"YVS INSTITUTE curriculum is based on the constantly evolving and updated world of competitive exams.YVS INSTITUTE curriculum gives students the tools they need to confidently take part in competitive tests. In the end, YVS INSTITUTE just want the majority of you to develop. YVS INSTITUTE not only educate you to ask insightful questions, but also how to spot intriguing issues that need to be resolved. You can learn to examine problems and come up with solutions withYVS INSTITUTE assistance. When you're done, YVS INSTITUTE'll help you analyse your performance objectively and mirror it for you to see how far you still have to go and how much more work you still have to put in.
Available Courses
---
IX & X School Exam+IIT-JEE/NEET
IX, X, XI, XI ISocial Science/Studies Science, Biology,Physics Chemistry and Maths
JEE
JEE ADVANCE
JEE ADVANCED
JEE ADVANCED CLASS 8 TO 12
JEE Main+Advance
JEE MAINS
JEE/ENGINEERING
jee/engineering
NEET
NEET UG
Mock Test
---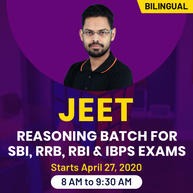 Uttarakhand Group A Mock Test Paper 2022
No. of Papers: 10
No. of Questions: 100
Rs.299 Rs 499
40% OFF
Buy Now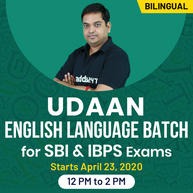 Uttarakhand Group B Mock Test Paper 2022
No. of Papers: 10
No. of Questions: 100
Rs.399 Rs 499
20% OFF
Buy Now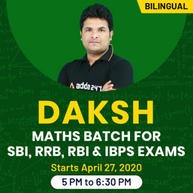 Uttarakhand Group C Mock Test Paper 2022
No. of Papers: 10
No. of Questions: 100
Rs.250 Rs 499
50% OFF
Buy Now
Address:
U-182, 2nd Floor, Upadhyay Block Shakarpur, Near Laxmi Nagar Metro Station Gate, Street Number 4, New Delhi, Delhi 110092 City: New Delhi
State: Delhi
Useful Information
---
Avoid any scams while paying directly in advance
Make payment via Western Union etc at your own risk.
You can accept and make payments from outside the country at your own risk.
Address Guru is not responsible for any transation or payments, shipping guarantee, seller or buyer protections.