Institute Of Maths, Science & Commerce (Centre For Excellence) Ankur Ajmani Classes
WZ-176A Lane No. 10,Shiv Nagar Janakpuri, Hari Nagar, Delhi, 110058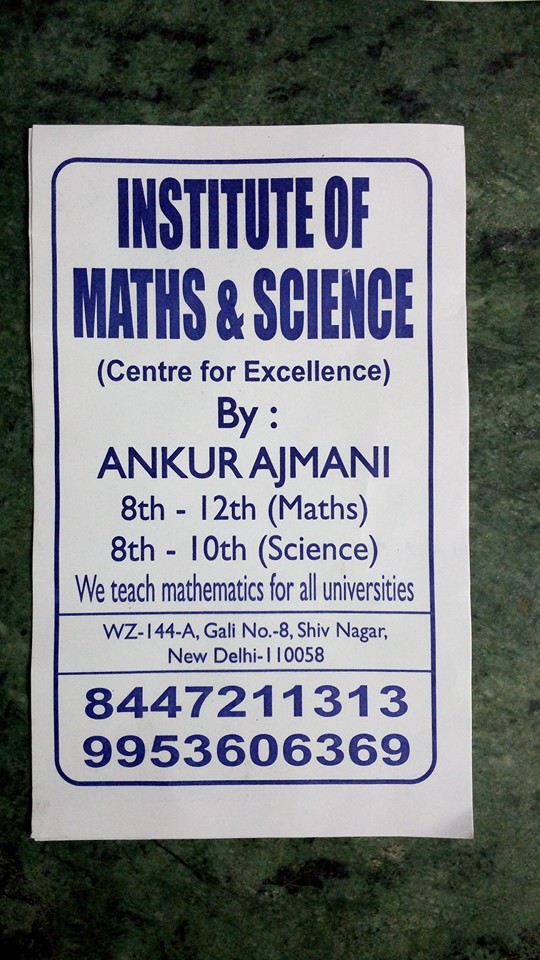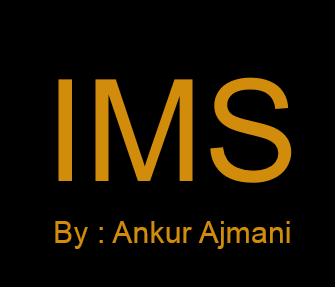 About Us
---
Premier Institute has been providing high-quality education in Shiv Nagar (Janak Puri) since 2015.
The following courses are available: Grades XI-XII: Physics, Chemistry, Mathematics, Accounts, Political Science, Geography, History, and English Grades IX-X: Mathematics, Science, English, and SST Grades VI-VII: Mathematics, Science, English, and SST
Systematic revision: A thorough review of all significant chapters and issues with a lot of weight.
Repetition on Mock Test Papers - By taking the mock test papers, you can better understand the exam format and scoring system.
Previous year papers - Instructions for taking CBSE papers from prior years.
Exam writing tips, time management strategies, and question prioritisation are discussed in detail in the book Excel in Boards.
On the play store and app store versions of our institute app, you may access all of the video lectures.
Available Courses
---
CLASS IX & X
Class VIII all Subjects
Class XI - XII
CLASS XI & XII (SCIENCE)
IX, X, XI, XI ISocial Science/Studies Science, Biology,Physics Chemistry and Maths
Mathematics
Physics chemistry Maths
VII VIII IX X XI and XII
Address:
WZ-176A Lane No. 10,Shiv Nagar Janakpuri, Hari Nagar, Delhi, 110058City: Hari Nagar
State: Delhi
Send Enquiry
---
Useful Information
---
Avoid any scams while paying directly in advance
Make payment via Western Union etc at your own risk.
You can accept and make payments from outside the country at your own risk.
Address Guru is not responsible for any transation or payments, shipping guarantee, seller or buyer protections.